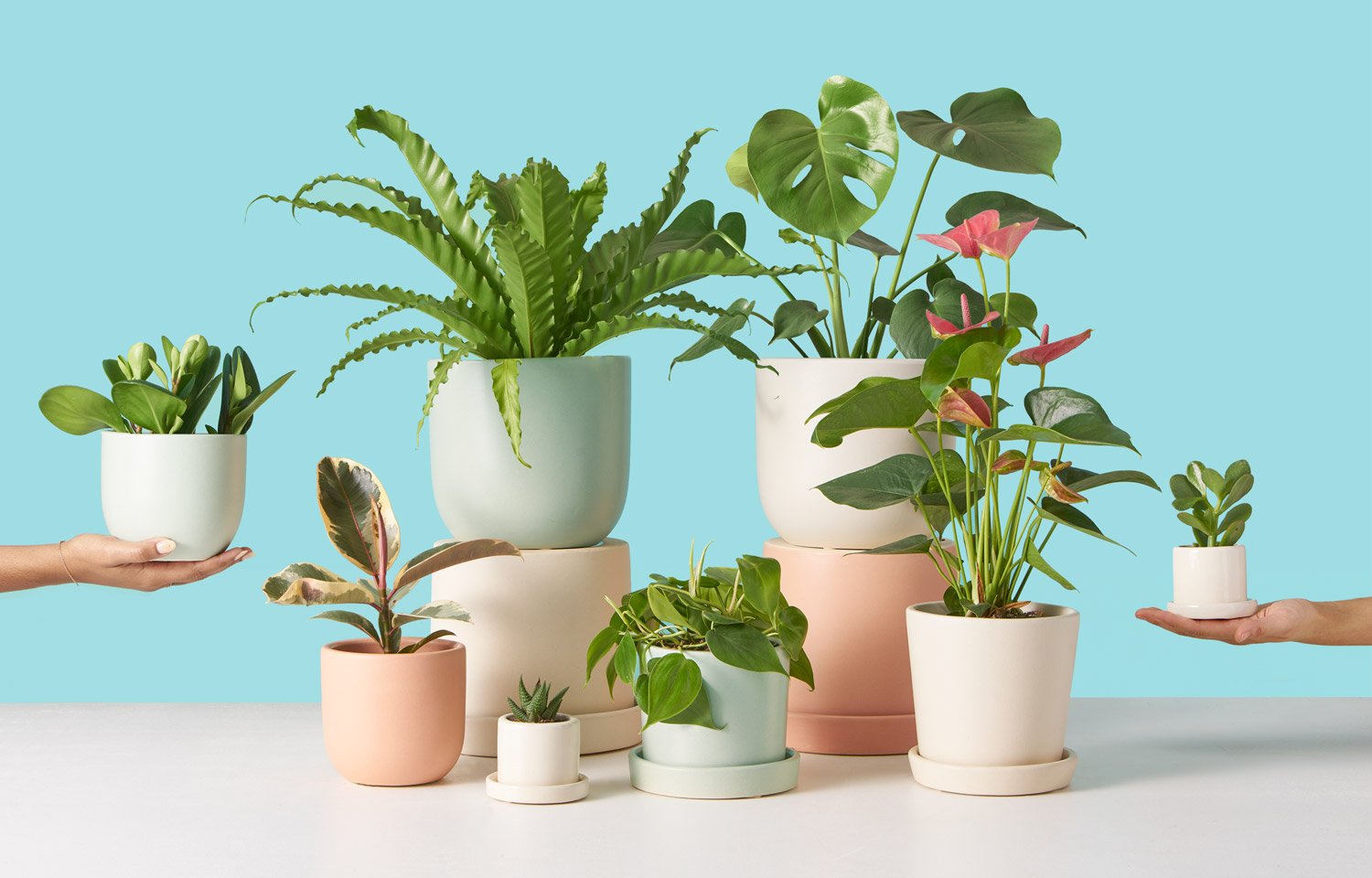 THE BEST VALENTINE GIFTS SPECIALLY CURATED FOR YOU
Hey!!! It's February and this month is full of love vibes. Love is all around in the air and still you are tossing and turning thinking what to give your loved ones? We are here for you Greenie!!!  Presenting you the list of best valentine plant gifts for plant lovers.
ANTHURIUM - THE LOVE TAIL
( Buy Now )
Anthurium is the most exotic beauty which brightens up the space with its bright red color spathes and soothing green leaves. This indoor beauty compliments any space where it is kept. It can be used as a feature plant, table top plant, desk plant and also as a centerpiece on your tea tables.
( Buy Now )
Its bright red spathe represents love and it would surely bring smiles to the faces of your loved ones. Gift this exotic beauty to your loved ones, it will grow with your love.
MOON CACTUS - TO THE MOON AND BACK
( BUY NOW )
Say it with a moon cactus. Yes, you heard us right!! What can be the best thing rather than the moon cactus  to complement the moment where you would say to your loved ones that you love them to the moon and back.
( BUY NOW )
Moon cactus is one such hassle free beauty that never needs so much attention and care. So that your loved ones can give all their attention and care only to you.
Cactus represents strength and it will symbolize the strength of your love and expresses your feelings and efforts to strengthen your bond.
HOYA KERRI - SWEETHEART
( BUY NOW )
This green heart is the best valentine gift that lives on and beyond. This heart stays fresh for years representing that your love is eternal.
( Buy Now )
This portable sweetheart can fit in any place. Be it desk or cupboard or your work space, it compliments every space and serves best to its purpose. It reminds your loved ones about you and surely lifts their mood up when they give just a glance.
PLANT HEART - MELT THIS HEART, GROW YOUR LOVE
( BUY NOW )
How about a clay heart which melts and turns into a beautiful plant? Feels surreal right? 
Yes, presenting you the plant heart, the heart which melts to grow your love.
Plant heart is an unique and exclusive gifting option to your loved ones which is crafted with a 'love you' message on it. 
( Buy Now )
Just water this heart to melt it and as it contains seeds, it will grow into a beautiful plant symbolizing the growth of your love.
It not only represents your love for each other but also your love for nature.